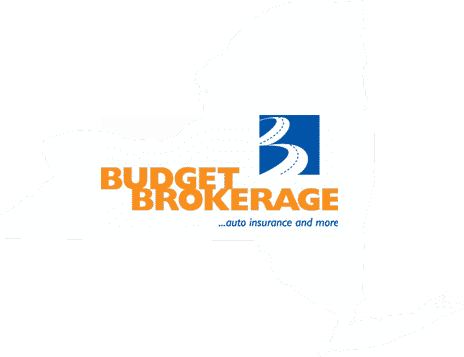 SERVING NEW YORK'S INSURANCE NEEDS FOR 40 YEARS
Whether you're looking for the right insurance policy for your car or you're seeking affordable insurance for your home, rest assured you've come to the right place. Talk to one of our specialists today and let our experience help guide you to the right coverage, while saving you money.
Get a Quick Insurance Quote
It's easy to choose us when you know who we work for… For You!
Call now or use this form for a free quote.
Budget Brokerage has operated on Long Island, NY for almost 40 years. We are confident that we have the answers and solutions for all your insurance needs.
We also believe that Customer Service and our desire to build lasting relationships is what we do best. Our employees and their expertise and genuine care for our customers are a large reason why our clients continue to use our services year after year.
We invite you to give us a call and speak to one of our insurance specialists today. We pledge to take the time to get to know you and answer any questions you have to the very best of our abilities.
In an automated world we hope you can see the value in dealing with our company and all the services that we provide. Please give us a call today and speak to one of our representatives where you will be heard and treated like a valued customer.
Call Us Today (631) 698-1800
Below are some of the insurance types we offer. To see a full list please click the button below or click the "insurance" button at the top of the page.
Swipe through our reviews or use the button to view our reviews directly on Google.
View Our Google Reviews
"I'm a current Budget Brokerage customer and very satisfied. All the employees are respectful, polite, and helpful. Thank you to the employees at Budget Brokerage."

D.S

Bronx, NY
"I've been with Budget Brokerage for 10+ years, the customer service is always great. I have not had an issue that they could not help me solve."

C.K

CENTEREACH, NY
"I've had a great experience with my auto insurance at Budget Brokerage. The girls are sweet and helpful. I'm happy with the service they provide."

M.S.

HICKSVILLE, NY
"I was referred to Budget Brokerage by a friend. Veronica explained everything to me and I've been very satisfied as a client. I gladly recommend them."

S.G.

HICKSVILLE, NY
"This insurance company is amazing. The ladies in the office know you and your situation and do everything in their power to help you. I always recommend them."

P.H.

HICKSVILLE, NY
"I am one of your oldest and most annoying customers. Don't know what I would do with out you all! Thank for being so understanding and helpful for so long!!"

J.N.

RONKONKOMA, NY
"I've been with Budget Brokerage for over 10 yrs. They are always able to find the best prices and work with you. I always recommend them to everyone."

M.C.

ROSLYN HEIGHTS, NY
"The girls do their job well, they take care of all my insurance needs. They are great at shopping around for you and getting you all your discounts. I always recommend them."

I.L.

ISLIP, NY
"Budget Brokerage got me a great rate for my homeowner's insurance. The girls are sweet and very knowledgeable. Give them a call!"

S.Q.

BAY SHORE, NY
"Girls at Budget really care about their work. They always remind me of when my payment is due. Very thankful for their efforts."

K.M.

MASTIC, NY
New York Online Defensive Driving Course
Defensive driving skills are easy to understand and learn. When you enroll in an approved Defensive driving class, you refresh driving knowledge, and you can be eligible to reduce as many as 4 points off your New York driving record.